Protection
How much cash would your family need to maintain their current lifestyle if you die prematurely?
More Info
Our People
Our people are very important to us, as is making certain we provide you with the best possible professional financial advice. Below is a short biography for each of our colleagues together with their contact telephone number. For further contact details please see our "Contact Us" page.
---
Kash Hussain, Financial Adviser (South)
Tel.
07725 742439
Email.
kashlinearwealth.com
Kash has been an Adviser with Linear since March 2005. He has a long history in Financial Services, having started his career in banking.
Kash is passionate about his role as a Pensions and Investment Specialist, and derives great satisfaction from giving his clients a professional and friendly service.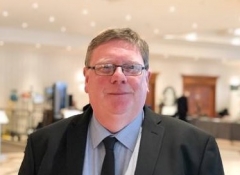 Mike Stansfield DipFA CeMAP, Financial Adviser (North)
Tel.
07970 319540
Email.
mikelinearwealth.com
Mike is a Pensions and Investments specialist, working predominately in the North of England. He started in the Financial Services Industry in 1991 and, although he has worked for several companies, he has continued to be involved in Pensions and Investments throughout this period, building a great deal of knowledge and experience in these areas. He is very self-motivated having run his own high street business for 12 years in Glossop, Derbyshire and during that time he developed client relationships throughout all the North of England.
Having been in the Industry for over 25 years he is used to change and has taken many qualifications to allow him to continue working in the Industry he enjoys.
Mike is married with 2 children, 2 stepchildren, and 5 grandchildren. He is heavily involved in local cricket and, coached junior cricket for a number of years. Having given the coaching up he is currently Secretary of the Derbyshire and Cheshire Cricket League (DCCL). For all his sins, he has a season ticket at Sheffield Wednesday which he has held since 2003, but nobody's perfect! Other relaxation includes local league table tennis, reading and listening to music.

Roger Lucarotti FCIB dipPFS, Practice Supervisor
Tel.
07771 850715
Email.
roger.lucarottilinearfs.com
Roger was one of the founders of Linear when it formed in 2003. He has been in financial services since 1974, when he started working as a trainee manager for a national Building Society. He is our Practice Supervisor and is responsible for the day to day supervision of the Wealth Advisers.
Roger is fascinated by the ever evolving financial industry and how technology has revolutionised the business – he remembers the day, back in 1975, when his branch office took delivery of their first ever 'electronic, hand held' calculator!
Roger was born in Africa, lived in Borneo until he was 10, and loves visiting the Far East. He is a curry maniac and is constantly on the hunt for the spiciest dish the World can offer!